We have mixes available for almost any common application.
●
       

Footing mixes ranging from 2000-3000 psi
●
       

Slab-on-grade mixes from 2500-5000 psi
●
       

Wall and Pump mixes from 2500-5000 psi
●
       

Paving, Curb, and Commercial Spec mixes from 3000-5000 psi
We are equipped to use Fly ash and Slag as Portland cement replacements (on a percentage basis). We also are equipped to batch a full range of commonly specified admixes to meet your engineer, architect or designer's needs. Specialty Mixes are available as well, simply call for availability or for more information.
Concrete Color
We can help you get the exact color of concrete for your particular job. We supply the popular Bayferrox to color ready mixed concrete. They offer 10 different pigments to get the color that you want.
Admixtures
Concrete admixtures enhance the properties of your concrete and are added to the concrete batch immediately before or during its mixing. Admixtures affect the time concrete takes to set and harden or the workability of concrete which will help you get your project completed quickly.
Fibermesh
Fiber reinforcing will reduce the potential for cracking and improve the impact and abrasion resistance of your concrete slab. Fibermesh fibers are engineered exclusively for concrete use and manufactured in fibrillated form — bundles of interconnected strands. These fibers are uniformly distributed throughout the concrete in all directions, providing effective secondary reinforcement for shrinkage crack control. As the concrete hardens and shrinks, microscopic cracks develop. When the micro-cracks intersect a Fibermesh strand, they are blocked and prevented from developing into macro-cracks and potential problems. The addition of Fibermesh fibers throughout the concrete also serves to minimize the width and length of those cracks that may appear in the hardened state.
Ready Mixed Concrete
●        Custom Mixes and Colors
●        State of the Art Testing Facilities
●        ACI Certified Staff
●        NRMCA Certified Plants
Accessories
●        Wire Mesh (Rolls & Sheets)
●        Sealing and Curing Compounds
●        Polyethylene
●        Rebar – Expansion Joints
We carry several lines of sealers to fit every need. If you want to give pavers a wet look or a driveway added durability, we are the place to visit.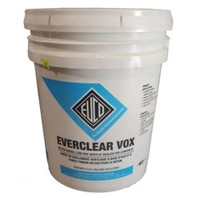 Everclear VOX
Everclear Vox is a water based pure acrylic sealer for concrete with excellent blush resistance and total resistance to yellowing from UV exposure. This sealer imparts an attractive gloss and protection to all concrete surfaces, and is especially suited for decorative concrete. Formulated with a very low VOC content, Everclear Vox is compliant with all VOC regulations in the United States and Canada and its low odor makes it usable indoors or out.
Primary Applications: Concrete driveways, sidewalks, and floors, stamped, stenciled, colored, and decorative stained concrete, concrete pavers and precast units, and natural and cultured stone.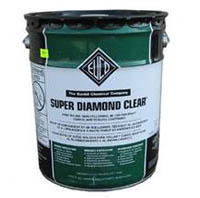 Super Diamond Clear TB
Super Diamond Clear Vox is a high solids acrylic, emulsion blend curing and sealing compound for freshly placed concrete. This product provides a quality cure and seal while assuring total resistance to yellowing from ultraviolet exposure.
Primary Applications: Interior and exterior concrete surfaces, walls and columns, basements, driveways, and industrial floors.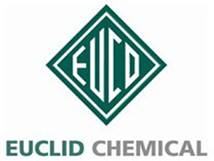 Everclear TB
Everclear TB is pure acrylic curing compound and cure & seal specially formulated for the OTC region, that protects and enhances the appearance of concrete with a clear, non-yellowing film that is more durable than standard polymer blend cure and seal products.
Primary Applications: Stamped colored concrete, driveways and sidewalks, concrete pavers, decorative concrete overlays, terrazzo, and acid-stained concrete.