Welcome to Consumers Builders Supply — Northern Ohio's premier destination for contractors, builders and DIYers looking for the finest selection and best service to make your hardscape vision a reality. We understand that Consumers Builders Supply may be a mouthful to say, and we affectionately refer to our big rock paradise as simply "Consumers", because every mention of our business reminds us why we're in business – for you, the consumer. Stop in anytime and meet our amazing team. Bring a drawing, in fact, we'll even supply the graph paper to get you started.
Since 1904, Consumers Builders Supply has supplied leading builders and contractors with ready mix concrete, aggregate and masonry material for commercial, industrial, residential, and road and bridge projects. And, homeowners with discerning taste that understand their home is their castle – and we can make that happen – literally. Your home deserves the finest selection of premium hardscape products you simply can't find in any big box store. And when it comes to product knowledge and customer service, let's just say you don't have to walk through aisles of washing machines, lumber or plants to find exactly what you need.
Your Customer Excellence Team
Jeff Riddell –
President
Jeff has served as President for over 40 years and is the fourth generation of our family business. His leadership has steered the company through expansion years and through several recessions by encouraging our staff to always take care of our customers needs first and foremost while efficiently and effectively managing company resources.
Jillian Riddell –
Architectural & Dealer Sales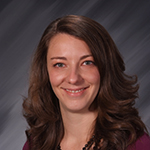 Jillian is a trained Certified Brick Specialist and with over six years of experience consults and manages masonry sales through The Brickyard, a wholesale distribution arm of the Company. From dealers across Northeast Ohio and architectural sales experience, Jillian has sustained The Brickyard to support projects across the same region. Jillian is fifth generation of the family to work in the business.
Charlie Houdeshell –
Building Materials Dispatcher
Charlie is responsible for delivering our building materials such as brick, block, stone, and all the accessories that go with it for your project start to finish. Our renowned customer service is carried out every day by Charlie. In addition to scheduling flatbeds, sidomatic trucks, slinger trucks, and jobsite semi stone deliveries, she also supports Neal servicing our customers as they enter our showroom.
Steve Holovacs –
Building Materials Sales Manager
Steve handles commercially driven projects and our contractors, ordering some of the most specialized building materials that support our customers unique project needs. Steve's expertise spans decades and at some point in his career has worked in all facets of our business from concrete to brick to block.
Jim Cooper –
Concrete Dispatcher
Jim Cooper is integral to managing our daily concrete operations. When you call in to order concrete, chances are you've spoken with Jim. He has over 15 years of experience with the Company and keeps the manufacturing and delivering of concrete efficient and effective from order to job delivery.
Doug Fullerton –
Concrete Quality Control & Sales
Doug manages the concrete quality lab located in Sheffield and performs all the testing required to keep our concrete superior in the industry. Doug also fills a customer service and sales role by consulting on any concrete project large or small.
Scott Herrington –
Building Materials Salesperson
Scott leads architectural call and specifications for some of Consumers Builders Supply's oldest brick lines and also manages our residentially driven contractors supporting any project requiring stone, brick, block, and accessories. In house, he is our brick matching guru and has been selling and matching brick his entire career.
John Piwinski –
Fleet Manager
John's experience managing our fleet is both inside the company and as a previous business owner makes him an invaluable resource to the team. John keeps our fleet running to keep our materials on site for our customers timely and safely.  With his 40 years of experience and team of mechanics, our fleet serves our customers needs.
Kim Spreng –
Controller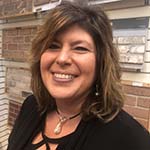 Mark Kudrin –
Outdoor Living Specialist